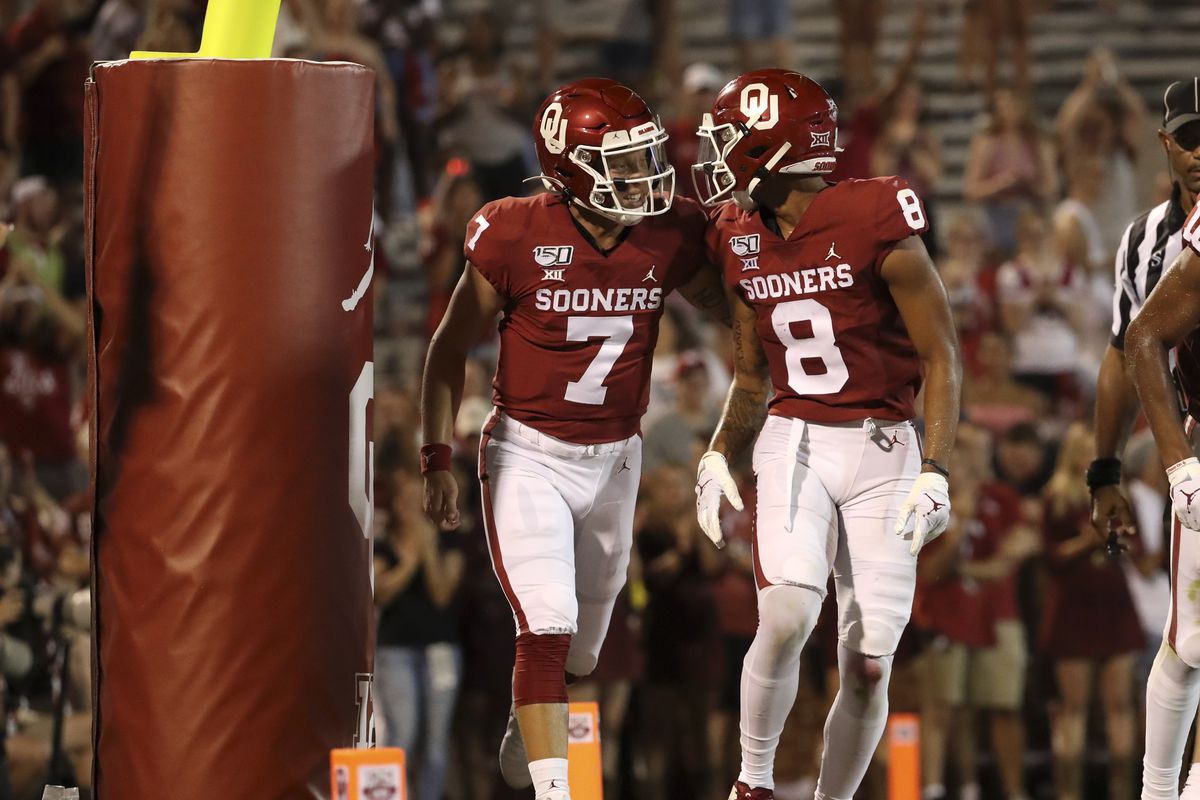 OKLAHOMA – According to multiple reports (including one from Carey Murdock) and our own confirmation, Oklahoma Sooners wide receiver Trejan Bridges has been reinstated by the NCAA and will be available to play against the Iowa State Cyclones in the Big 12 Championship.
Bridges, along with Ronnie Perkins and Rhamondre Stevenson, was suspended prior to last season's Peach Bowl. While the other two were reinstated following the original six-game punishment, the former five-star WR was kept out by the NCAA for an additional four games, much to the frustration of everyone involved. I'm glad that we can move past this saga, but Bridges will never be able to get back the playing time and memories that were taken from him. Hopefully the conversation pertaining to the NCAA's policies on cannabis use lead to productive change. Having said that, I'm not counting on that organization adapting with the times.
At any rate, Oklahoma now has another talented wide receiver at its disposal — one with a penchant for making big plays.
Related posts