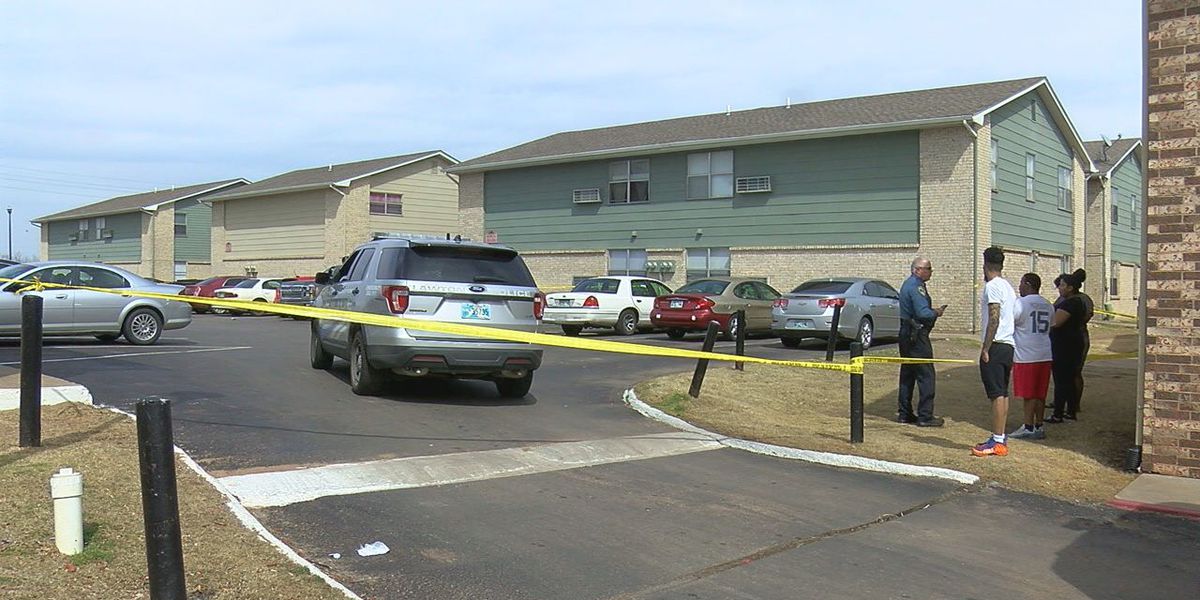 LAWTON, Okla. – The Lawton Police Department says one person is dead and another was taken to the hospital after an incident near NW 44th and Cache Road on Sunday afternoon.
Police say they responded to reports of shots being fired a little after noon on Sunday.
Officials say when the first officer arrived on the scene, they witnessed a man firing shots at a woman who was running away. They say the officer then witnessed the shooter turn the gun on himself before firing a fatal shot.
The woman was shot in the leg and ran across Cache Road before taking cover behind a building where she was located by officers and EMS before being taken to the hospital. At last update, police say she was in stable condition.
Detectives are investigating to learn what led up to the incident but witnesses were heard telling police it looked like the man was chasing the woman prior to the shooting. Officials say it is possible the incident began near the back of the nearby Lowes before moving across the parking lot.
You can count on us to keep you updated as more information is released.
Related posts