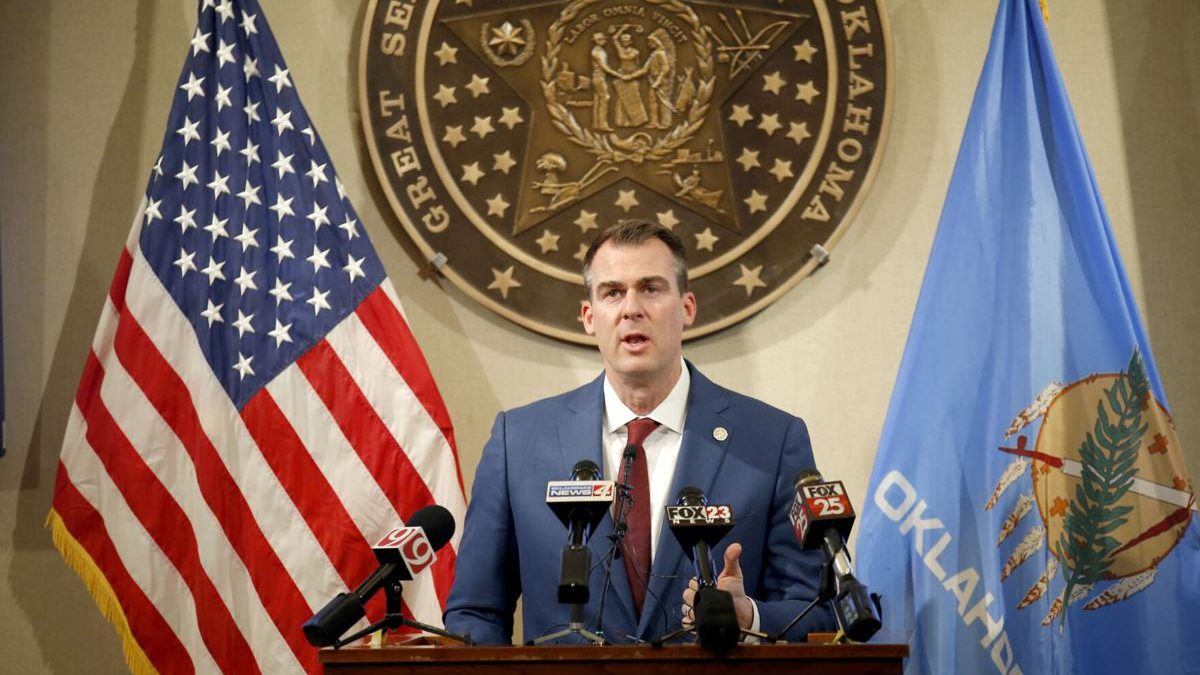 Oklahoma – While Oklahoma has some of the worst pandemic statistics in the nation, Gov. Kevin Stitt has been promoting tourism in commercials appearing in surrounding states.
Stitt emphasizes that Oklahoma is "open," in a video posted on YourTube on Nov. 19 and appearing as commercials in surrounding states.
"Today, we all need a place that offers hope," Stitt says in the video. "Oklahoma is open to the challenge. We're open with new, exciting places to explore safely. We're open with amazing meals and safe surroundings. We're open to living, learning and dreaming under wide open skies."
Tulsa's Gilcrease Museum and Gathering Place are among the locations featured in the ad, which is planned to run through Wednesday, The Oklahoman recently reported.
The same day that the video was posted on YouTube, the U.S. Centers for Disease Control and Prevention advised against traveling around the Thanksgiving holiday. Even more dire warnings against travel were issued around the Christmas holiday.
Currently, Oklahoma is among the top 10 states in two of the four metrics for pandemic issues, according to the latest report published by President Donald Trump's Coronavirus Task Force.
Oklahoma ranks No. 3 for test positivity rate, No. 7 for weekly new COVID-19 hospitalizations per inpatient bed, No. 21 for weekly new confirmed cases per capita and No. 33 in weekly new deaths per capita.
All but one of Oklahoma's 77 counties have moderate or high levels of virus transmission, with 71 (92%) in the red zone for high rates of spread. Similarly dire statistics were available to Stitt when he made the video.
The White House task force has repeatedly called on the state to take stricter restrictions, including a statewide mask mandate, but Stitt has refused to do so.
Stitt's advertising campaign is tone deaf to Oklahoma's current situation, and it seems doomed to failure. Any smart traveler would surely drill into the governor's promise of an open state, see the unhealthy situation in Oklahoma and stay put.
Promoting Oklahoma is a big part of the governor's job. The ill-time advertising effort won't help him accomplish that task, and may well hurt it.
Related posts