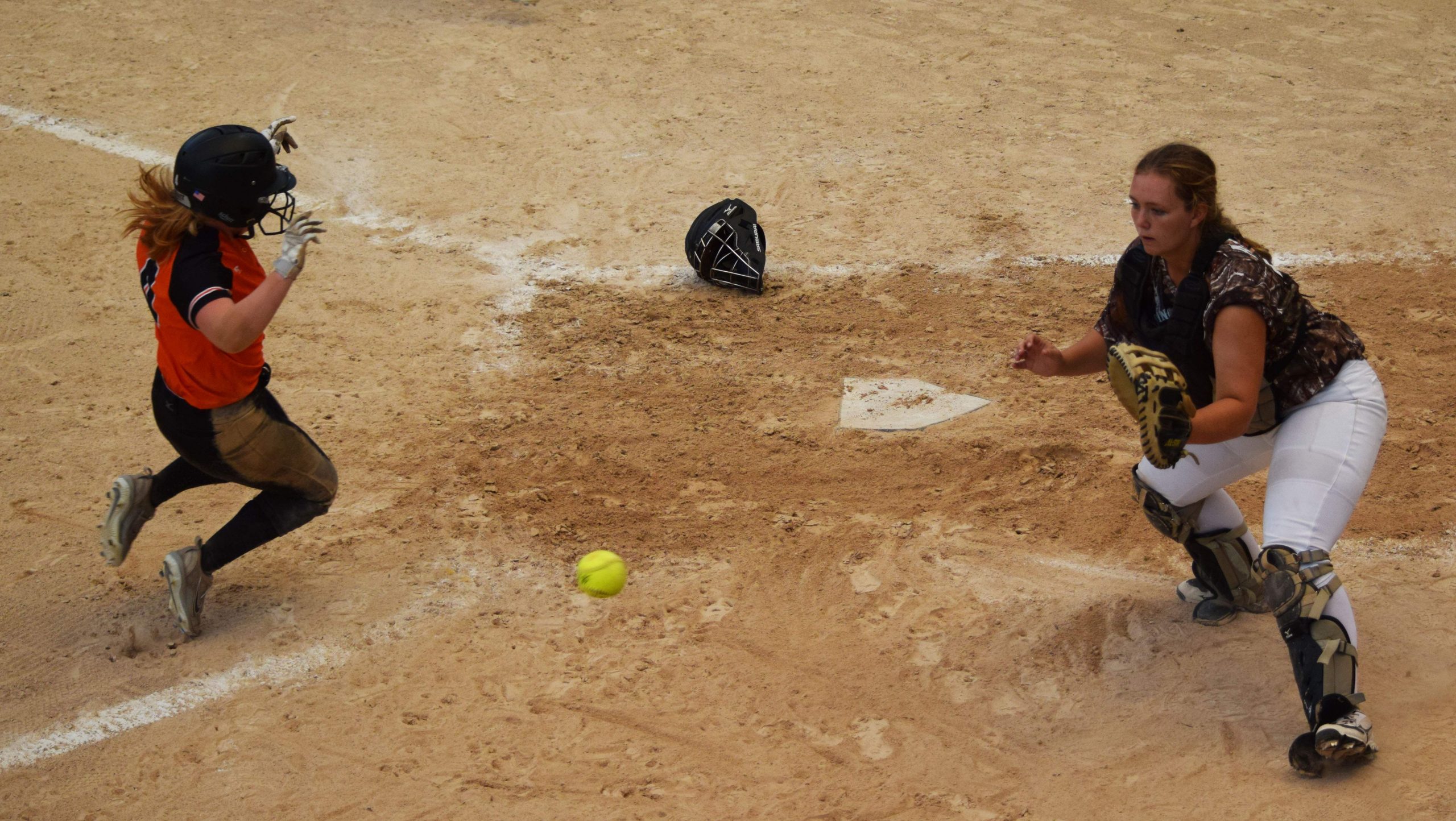 Purdy standout Lauren Schallert is set to take her softball talents to the NCAA Division II level.
Schallert signed a letter of intent to continue her career for Cameron University in Lawton, Oklahoma, on Nov. 18 at a special ceremony at Purdy High School hosted by her coaches Lori Videmschek and Jennifer Cornelius as well as parents Todd and Tracy.
"I'm beyond excited to have the privilege to play softball for Coach Adams at the collegiate level," Schallert said. "Not only myself, but my entire family has sacrificed so much time and effort to get to this point. I've dreamed of playing college softball since I was a little girl, and to finally reach my goal is a dream come true.
The senior is an all-state pitcher for the Eagles, going 24-5 with a 3.36 ERA and 219 strikeouts in 169 innings pitched in 2019 as a sophomore. At the plate, she hit .444 with 41 RBI and three home runs.
"Lauren is a very special player for us," Videmschek said. "She brings a formidable arsenal of pitches to the circle, with velocity and movement. She is also a versatile player. Not only can she pitch, but she is also a tremendous power hitter."
The 6-foot-1 Schallert also plays travel ball for Oklahoma Impact Gold Select. She throws a riseball that is clocked at 61-62 miles per hour, touching 62 with a drop curveball and changeup, according to scouting reports.
"My favorite pitch is the riseball and sometimes the drop curve," Schallert said in a scouting report. "I'm able to mix speeds along with controlling my pitches on multiple planes."
Her exit speed is 71 mph off the bat and scouting reports say she is a 3-4 hole type hitter with legitimate power and sprays the ball gap-to-gap. She also plays first base when needed.
"Lauren works extremely hard to get better each and every day," Cornelius said. "She set a goal to continue playing softball at the collegiate level, and she made it happen. I am beyond proud of her."
Videmschek said Cameron is getting more than just a talented softball player.
"Most of all I love her confidence and composure," the former Crowder College softball coach said. "She brings such strong leadership to the field and to the team. Cameron is getting not only a top athlete, but also an excellent student and person. I am very proud of her and wish her all the best."
Related posts