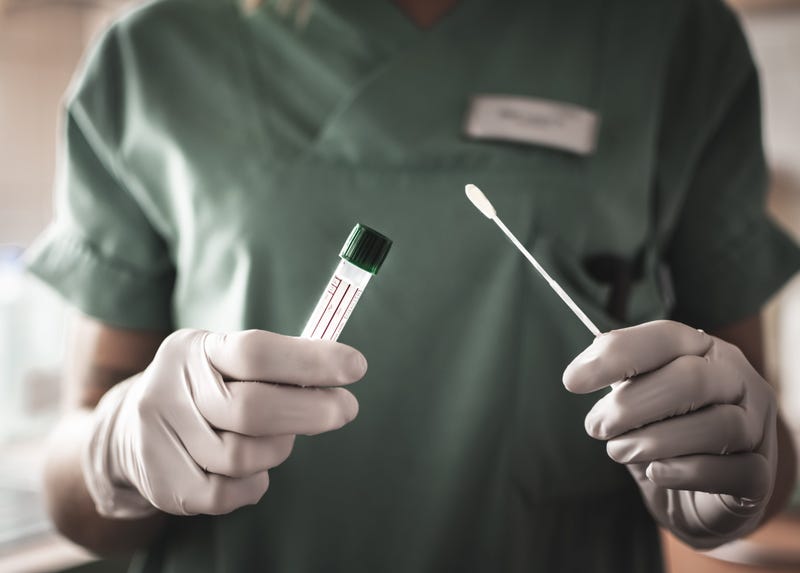 LAWTON, Okla. – As we slowly linger on through this pandemic, odds are, at some point, you're going to wonder if you have a seasonal cold, flu, strep, or the covid… With christmas coming next week, you might want to know for sure if you're carrying the worldwide virus before possibly spreading it to your family… so how do you get tested for it?
That's the question that was on my mind earlier this week. You see, I woke up with a cough over the weekend, and it's not going away a few days later. I've told myself it's probably from working out in the cold air, maybe it's even the dust from working in my woodshop, but still, the cough persists. Worse, it's a dry cough. Like I want to cough something out but can't. I don't feel bad. No headache. I can still taste and smell. No fever… but that cough will not go away. With a big family gathering coming up, I wanted to be sure I was good to go without the fear I was going to deliver the rona with my presents, so I started looking online for how to get a rona test here in Lawton.
Turns out, there are instant-tests available, but reading about the reliability issues online, I made the choice to do it the old fashioned way. I've got the time to wait on results, so I have no problem doing that. After a quick call to the Comanche County Health Department, these are the instructions they gave me.
Visit IMMYLabs.com. There, you can swipe through the menus and schedule your nasal swab appointment really easily. The total time between them giving me the web address and the nasal swab was about twelve minutes including the drive time. I'm not sure if they periodically change locations, but my swab happened in the Cameron Stadium parking lot. I pulled up, confirmed my information, and they violated my sinuses with a long q-tip. Easy peasy.
So, if you're in need of a covid test, that's literally how easy it is to get one at no charge to you. Take my advice though, try to relax your face and just let it happen. It's much worse if your body fights it. At least, that's what my RN sister told me. She also had a good time showing the video I recorded of mine to her nurse friends at work. They get swabbed every week and have been for the last nine months. Good luck.
Related posts