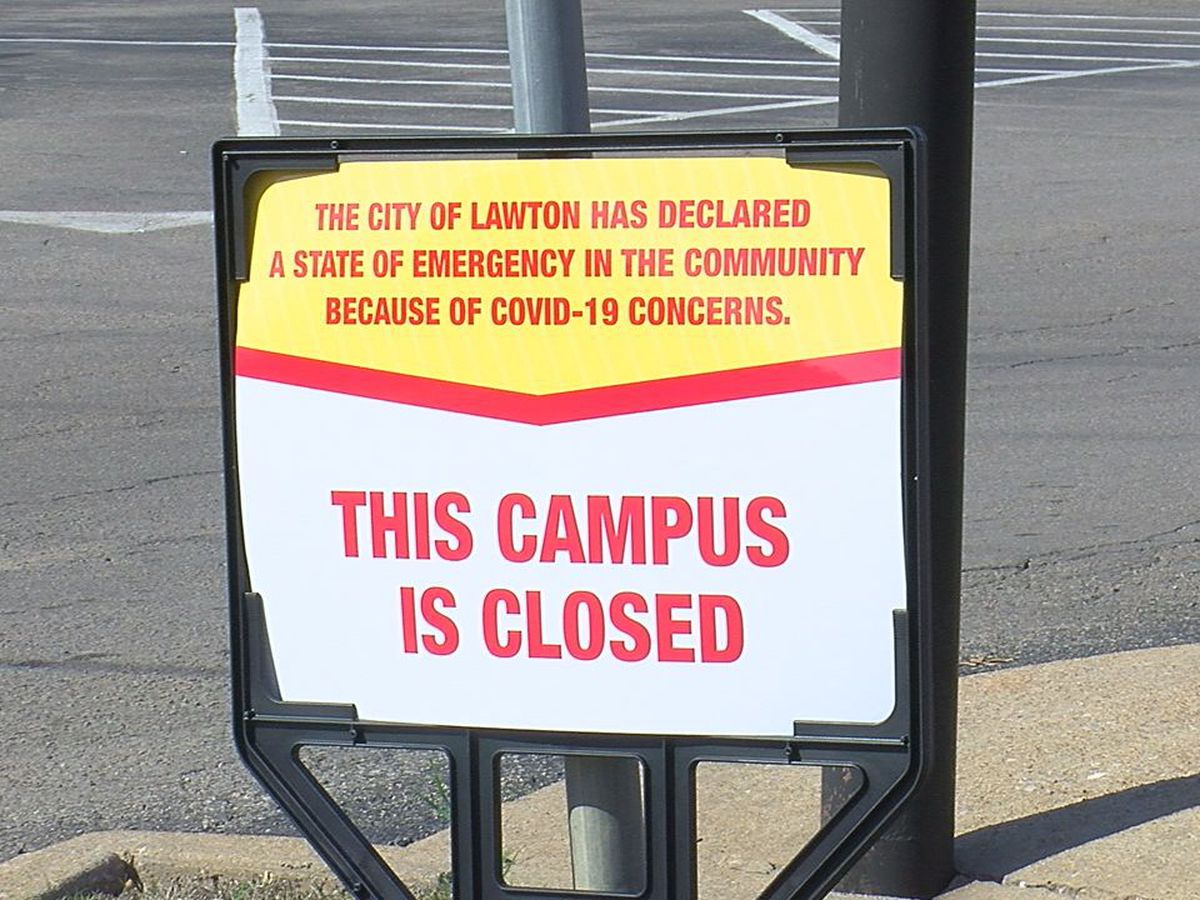 LAWTON, Okla. – More than 500 college classes are now exclusively online as Cameron University has closed its campus due to coronavirus.
Cameron University President John McArthur says they wanted to ensure their students were able to complete their educations on time.
"Those individuals want to finish their Cameron experience so they can enter the workplace. I think we're really committed to providing a virtual learning environment, so they have that opportunity to graduate and move on with their lives. We realize we're all kind of hunkered down and paused right now but life does go on. We need to make sure they're prepared for that next step in their life's journey," McArthur said.
McArthur said the teachers and staff at Cameron did a great job of moving classwork online in just a few days, but it didn't happen without a few hiccups.
"The sciences complex, how we teach agriculture, biology, chemistry, physics in an online environment. We can do the lectures, but the laboratories have been a challenge. We're coming up with creative solutions, where those aren't working, we're going to find a way for the students to come in and make up that work in a time-efficient way and at no cost to the students," McArthur said.
While campus is closed for the majority of students, McArthur says there are some exceptions, such as the few hundred students who still live on campus.
"We are providing meal service to those individuals, it's in the form of to-go meals. We maintain social distancing in the lines, they pick up their food and take the food back to their dorm rooms or apartments to eat," McArthur said.
Cameron's campus will remain closed until at least April 16th. McArthur said they also are having to change how teachers send information to students, as they quickly realized not everyone has the same quality internet at home as they do on campus. He said they've tried to fix that by sending fewer long video lectures and replacing them with text-based assignments instead.
Related posts