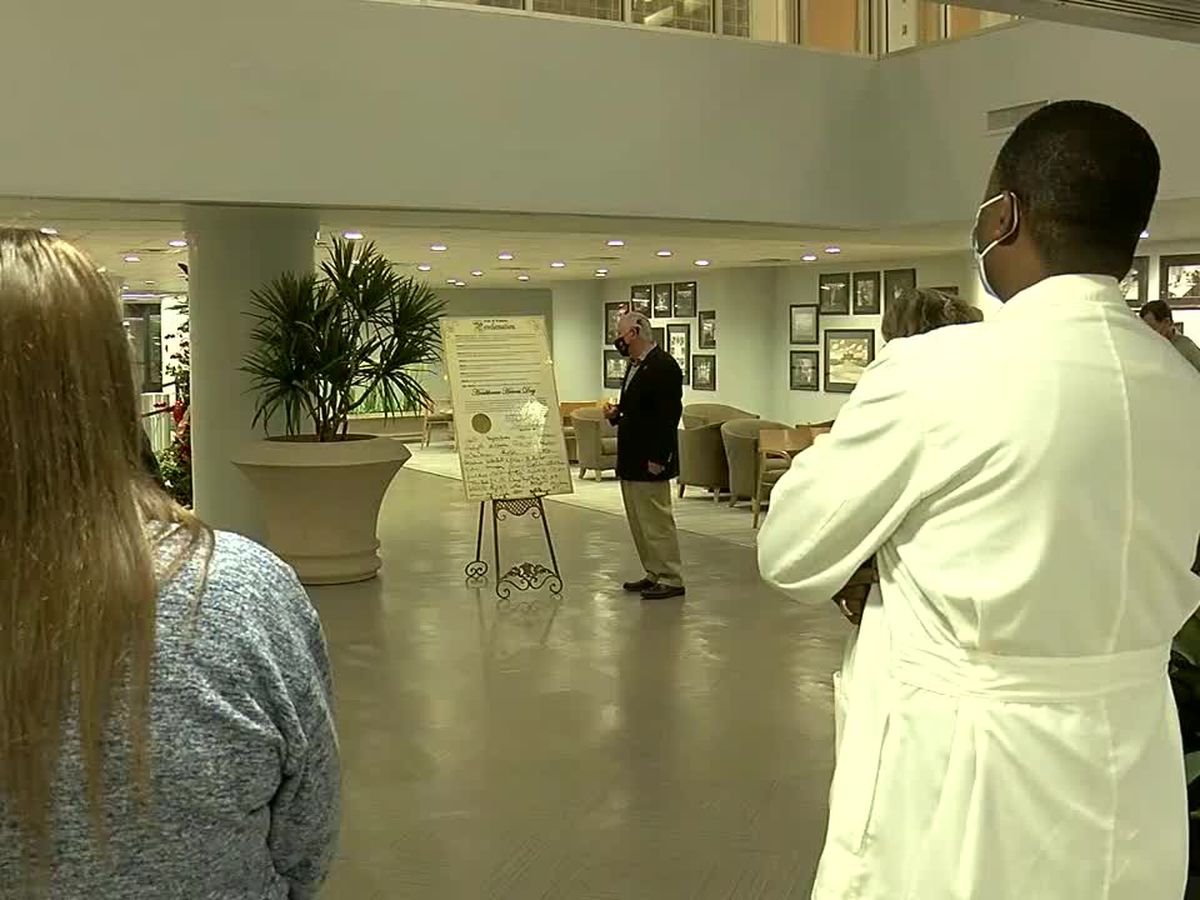 LAWTON, Okla. – Lawton City Leaders have come up with a way to show health care workers their appreciation during the ongoing pandemic.
On Friday at Comanche County Memorial Mayor Stan Booker proclaimed December 11 as 'Healthcare Heroes Day.'
"It feels wonderful. Our employees, the staff at the bedside, people working in those COVID units they are very tired, they are very stressed, they are very overwhelmed. For the mayor and the community to realize that and to lift them up and to take a day and honor them specifically means so much to all of us," Safety Officer Heather Love said.
Love said the proclamation was right on time as the hospital pushed through one of their toughest months yet.
"It's just that extra little bit that I think they need. In November we had 20 deaths due to COVID just right here in our hospital and so our employees are stressed right now and they're hurting because they get to know these patients very well," Love said.
Mayor Booker said people urged the city to come up with a way to honor health care providers.
"So what we come up with by talking among the staff and council members was a proclamation that community members signed. From business and industry, to Fort Sill, and faith leaders all signed," Booker said.
Mayor Booker encourages everyone to reach out to a health care worker with kind words.
Related posts