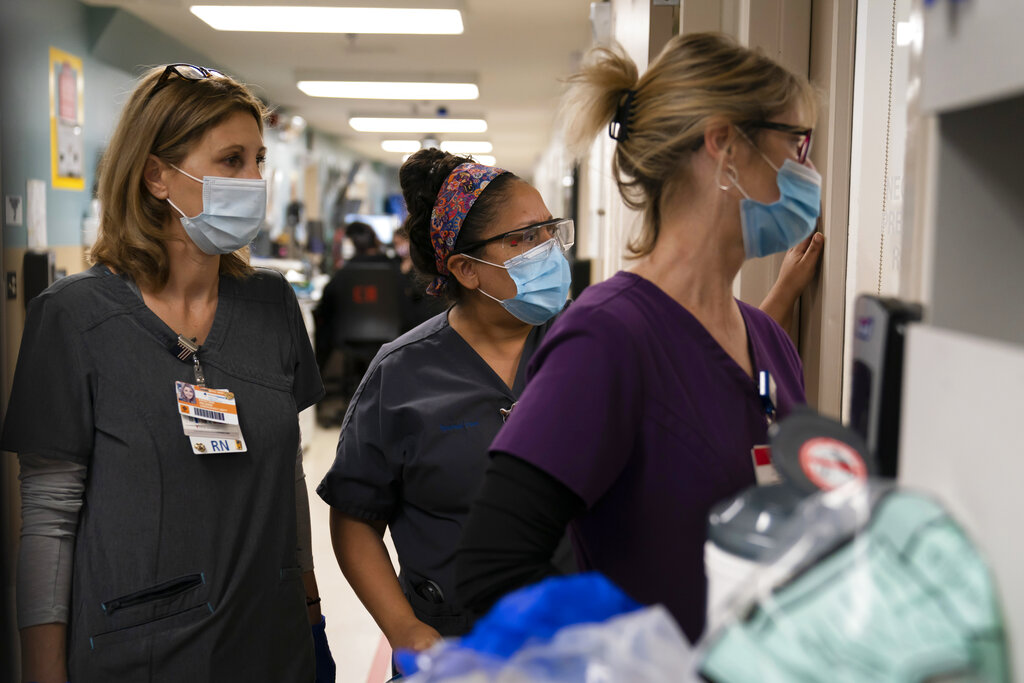 OKLAHOMA – The Oklahoma State Department of Health's data on its website showed Friday the state's total number of coronavirus cases since the pandemic began now sets at 251,760 with 217,534 listed as recovered, 32,065 active and 2,161 deceased.
The number of active cases in the state increased by 295 from Thursday's reported total of 31,770.
In the 14 counties that make up the Cherokee Nation, the state's data showed a total of 76,005 coronavirus cases with 65,074 recovered, 10,217 active and 714 deceased. The number of active cases in the 14 counties increased by 97 from Thursday's reported total of 10,120.
As of Dec. 18, numbers, from the Cherokee Nation, show 8,239 confirmed COVID-19 cases in the tribe's health system since the pandemic began. The number of confirmed cases in the tribe's health system increased by 200 from the previous reported total of 8,039.
A statement from Principal Chief Chuck Hoskin Jr. on the tribe's website implored everyone to do their part in the fight against the COVID-19 pandemic.
"We must all act to stay healthy, monitoring our own health and that of our family, limiting travel, if possible, and checking on our elders who are most vulnerable," Hoskin said. "The Cherokee Nation has secured federal funding to help us combat and treat any coronavirus cases, ensure our medical staff are trained to identify, treat and respond to patients efficiently and have the ability to do our own testing."
The tribe announced on its Facebook page that beginning June 8 the COVID-19 drive-thru screening clinics will be open Monday through Friday from 8 a.m. to noon at all Cherokee Nation health facilities due to extreme heat temperatures.
For most people, the coronavirus causes mild or moderate symptoms, such as fever and cough that clear up in two to three weeks. For some, especially older adults and people with existing health problems, it can cause more severe illness, including pneumonia.
The Cherokee Nation established a call center with the number 833-528-0063 for tribal citizens who have questions about COVID-19. It is open from 8 a.m. to 8 p.m.
Related posts