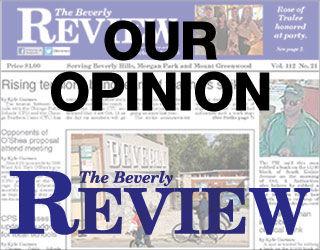 LAWTON, Okla. – Exciting contests being held to support the local business community are wrapping up.
The final "Takeout Tuesday" took place on Dec. 15, and the 19th Ward Small Business Super Raffle will end on Friday, Dec. 18.
Takeout Tuesdays called for participants to order food from a local restaurant, post a photo on social media and tag 19th Ward Ald. Matt O'Shea. Entrants' names were entered into a drawing, and the weekly winner received a $20 gift card to a local business.
Tickets are $10, and first place is a 2020 Ford Escape or $15,000; second place is $5,00 plus a year of free pizza from S&T Provisions in Mt. Greenwood; and third through fifth place is $100 to each of the 39 participating businesses. The winners will be drawn on Facebook Live on Sunday, Dec. 20. Tickets can be purchased at the19thward.com.
According to O'Shea, $213,000 of tickets had been sold as of Dec. 14, and proceeds will go back to the businesses.
The campaign received a boost from "An Evening of Laughter with Pat McGann" on Dec. 4, as McGann, of Beverly, teamed up with business owners and other comedians for lighthearted night of fun.
About 950 people registered for the virtual event, and over 700 attended. Guests had to purchase $50 worth of raffle tickets to gain admission.
O'Shea is sponsoring the raffle with the 95th Street Business Association, County Fair Foods, McCarthy Ford, the Morgan Park Beverly Hills Business Association, the Mt. Greenwood Community & Business Association and S&T Provisions.
The Beverly Area Planning Association's "12 Weeks of Christmas" raffle runs for two more weeks, with drawings taking place on Dec. 18 and Dec. 23. Tickets are $20 and available by calling BAPA at (773) 233-3100 or visiting bapa.org.
Each prize contains gift certificates, experiences or merchandise purchased from local small businesses.
The Week 11 package, "Four for Golf," includes golf and a clubhouse gift certificate for a foursome at Beverly Country Club and Ridge Country Club.
The Week 12 package, "Top Chef Private Dinner," includes a four-course dinner for six prepared by Top Chef Joe Flamm, along with beverage pairings, a tablescape by Oak and Bloom, and serving and cleanup by Party Pros.
Holiday gatherings might be smaller this year. But, local raffle prizes—which could become great Christmas gifts—are bigger than ever.
Related posts